It takes over 150 stainless steel metal disks to make each of these glamorous pendant lamps. The warm tone comes from the antique brass finish, elevating it to a level of undeniable sophistication. It's unique design casts brilliant shadows in every direction, and the frosted acrylic plate beneath filters downcast light beautifully.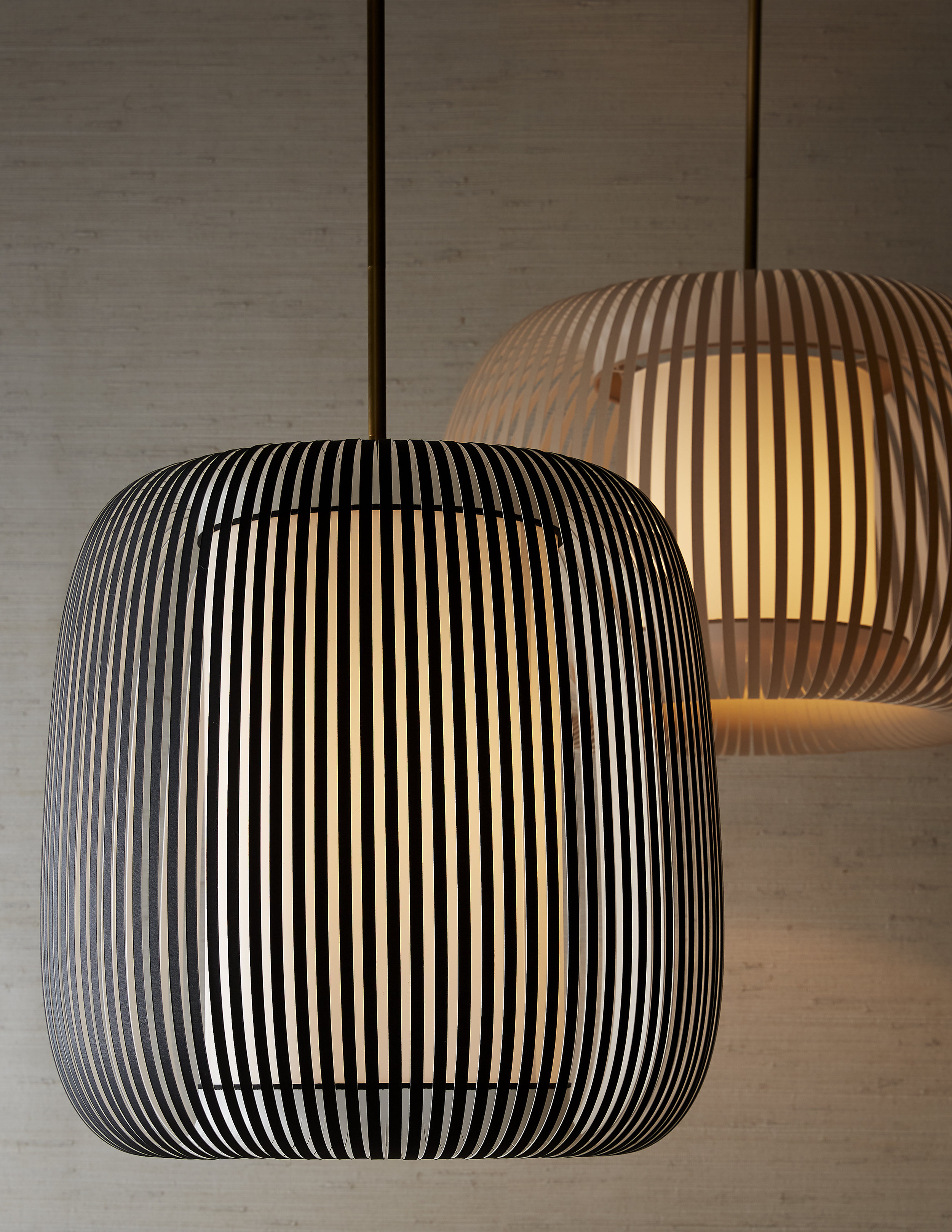 Like a magnetic field surrounding the central lantern, almost 100 strips of upholstered banding are made to create each of these pendants. These pendants manage to be both sturdy and lend an open, airy feel to any space they're installed.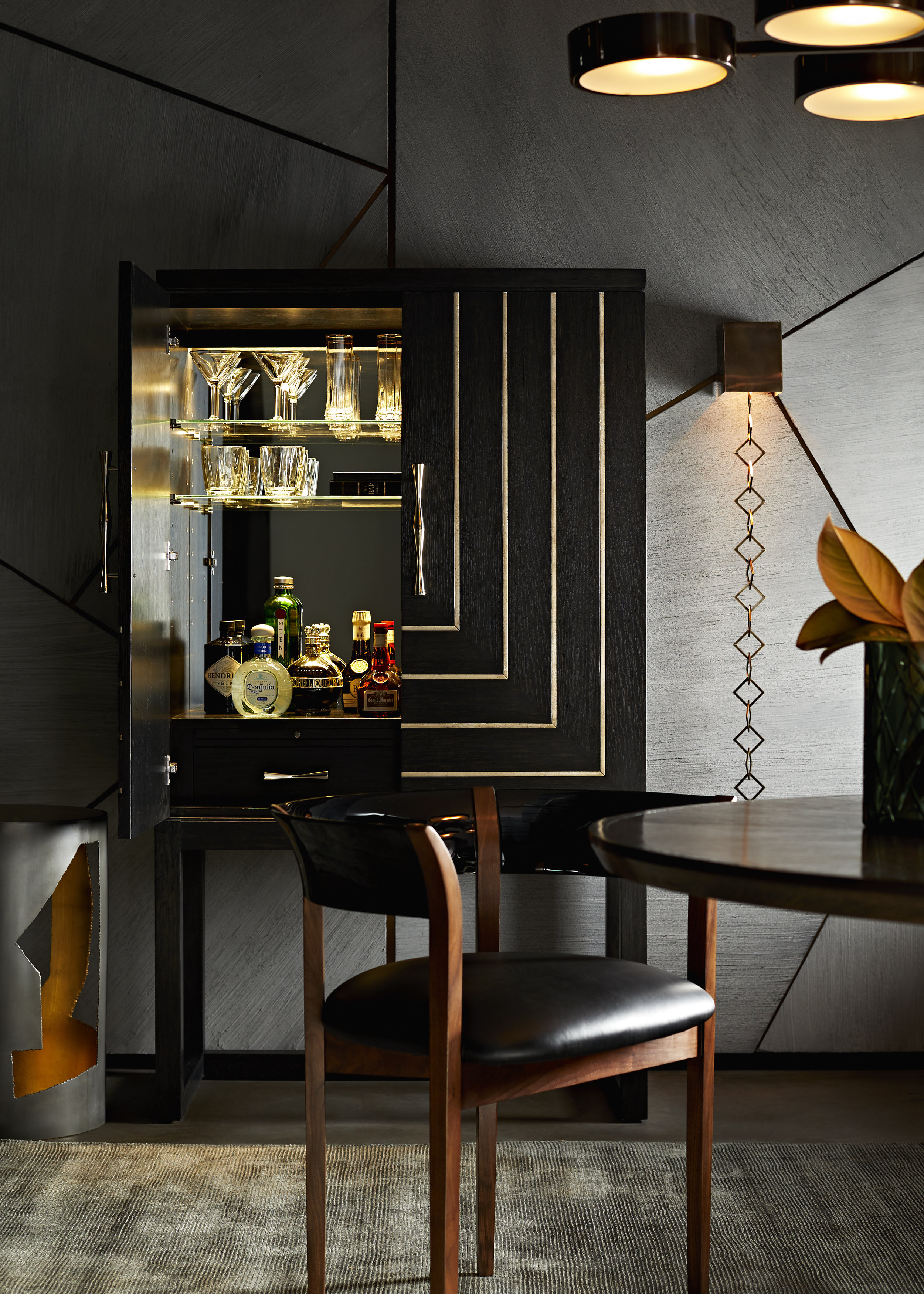 Built from solid oak, the McMahen Cabinet is finished entirely in a dark sable veneer with shining accents of champagne brass handles and foiled-glass inlay details. Open the doors and discover two adjustable glass shelves and a mirrored backsplash lit from led lights concealed in the design.