Jonathan Charles Fine Furniture is a marker of quality and has long been a staple at the MDC for designers looking for traditional English furniture. William Yeoward brings his 'Country Chic' and 'Urban Cool' visions to life in his collaborations with Jonathan Charles. Watch the video to learn more about the collections:
Furniture By An Interior Designer for Interior Designers…
We always love a furniture collection designed by an interior designer because they have a way of filling in the gaps in the marketplace with pieces they need and have trouble finding. Like this William Yeoward Octavian White & Blue Screen Panel, the perfect piece to wrap itself around that tricky decorative corner: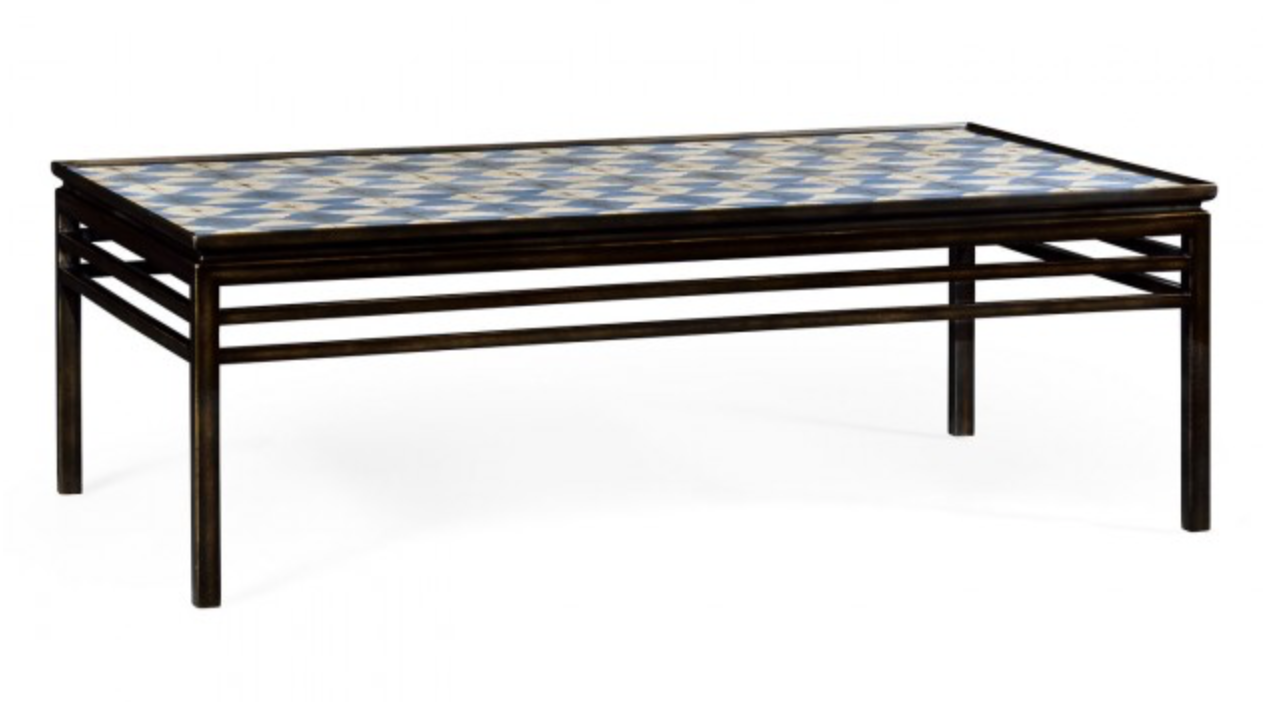 White and blue marquetry coffee table sits so well in its bronzed frame. The base for the design on the top was stimulated by a visit to the museums of Seville.
There is something eternal about the Keste mirror. The design to me seems to have no beginning and no end. Finished in silver or bronze giving this piece a flexibility in the interiors of today.
A modern interpretation of a mid century buffet as resulted in the Hewlett. A pair of cupboards realised on an open stand will give an edge to a contemporary room.